Tony Bennett Impersonator Tribute Show
CORPORATE SPECIAL EVENTS, FUND RAISERS & SOCIALS, NATIONALLY!!!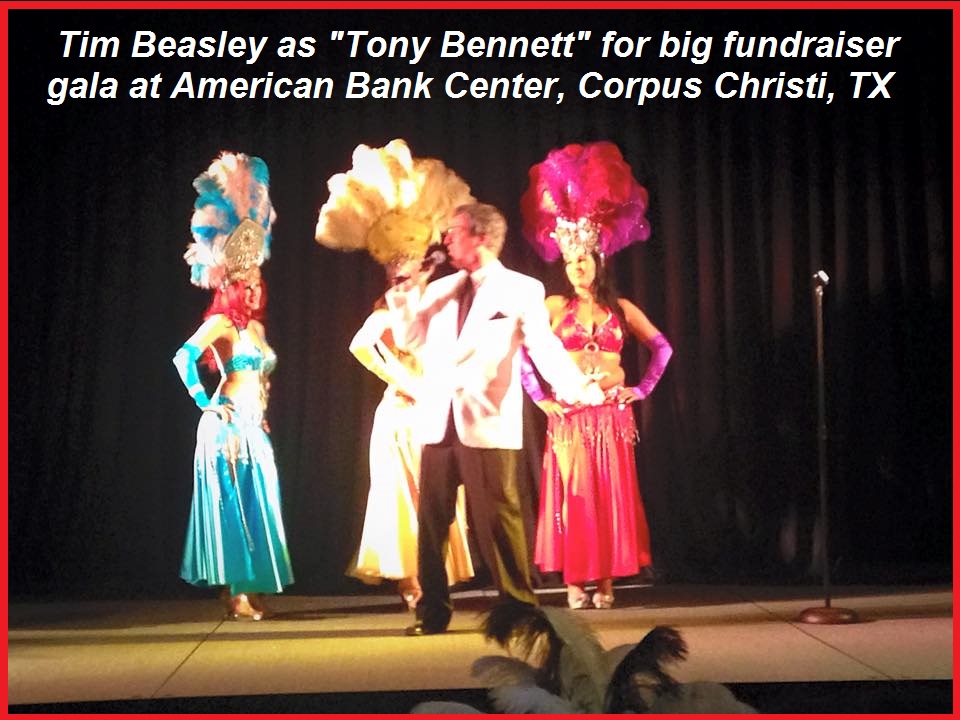 Tony Bennett Impersonator Tribute Show.
Tony Bennett is the man that Frank Sinatra called "the best singer in the world"....highest of praise indeed! Tony Bennett is a national treasure, a living legend superstar of classic yesteryear Las Vegas and today, and in the hearts of millions he'll always be the man that sang that grand song, "I Left My Heart In San Francisco."
Our full-dimensional tribute impersonation in looks, voice, manners and most important feel as "Tony Bennett" takes us back to Tony's great years from 1950 - 1990 in a forty-year cavalcade of his most popular songs. He is also a member of "the greatest generation" having fought in the battles of WWII Europe...In fact, it was Bob Hope of U.S.O. fame who discovered Tony and even suggested Tony's stage name!!! And so our "Tony" show can also perform a truly unique living and loving tribute to the "songs that won the war!" (see more on this further!) A great program for anything Veteran related.
As a very glamorous performance in high-style, this show is perfect and very popular for 40th-50th-60th-70th anniversaries, birthdays and also weddings as the song "As Time Goes By" lyrics say "moonlight and love songs....never out of date."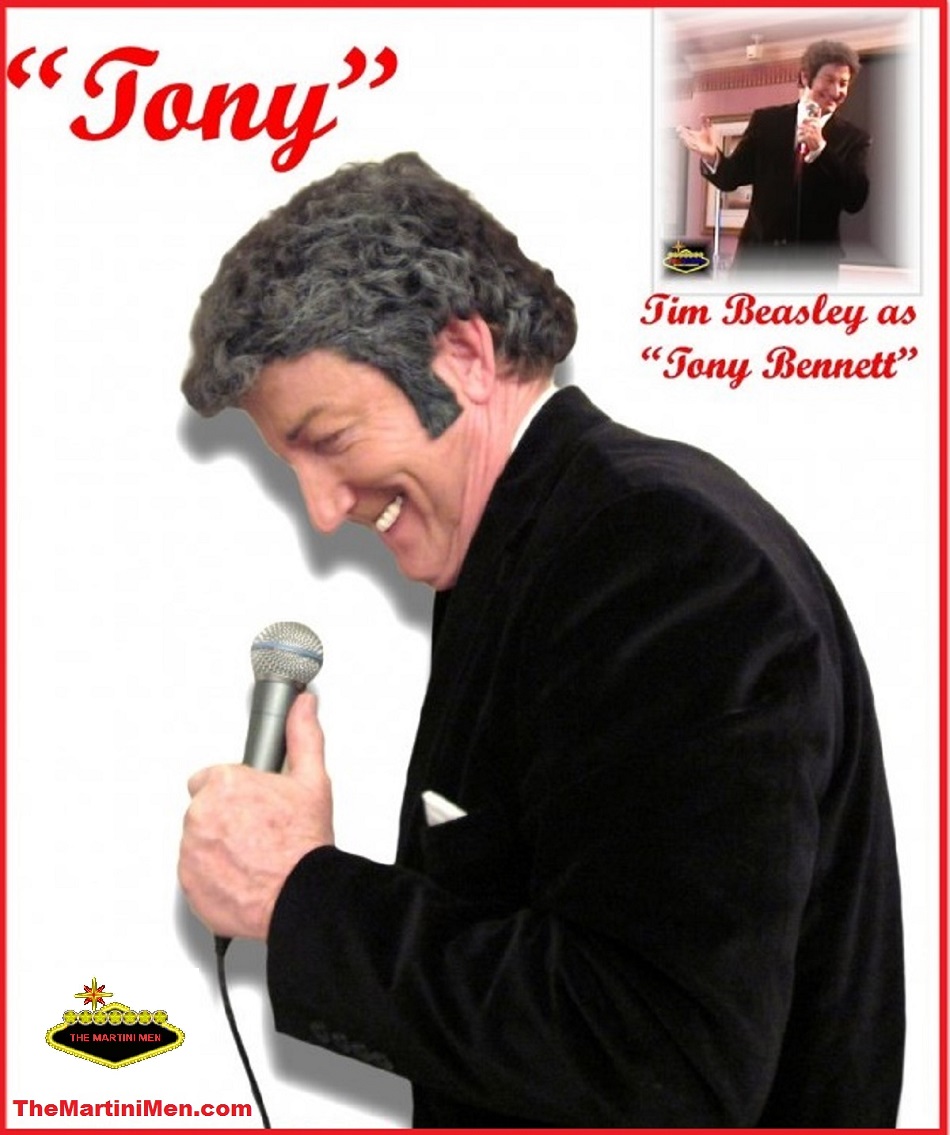 Show is performed with Tim Beasley singing live vocals, in full impression of Tony's signature voice and range, and a visual impersonation in his stage presense, with similar build, hair and facial features accented, and classic dapper tuxedo or sharp evening jacket appearance, and sings into a professional Shure microphone. The live vocals are mixed with prerecorded "backing tracks" from a CD, or similar media to effect the sounds of a full orchestra, and reproduce the legendary live shows Tony Bennett is known and loved for.
ACTIVE 55+ COMMUNITIES AND COUNTRY CLUBS ARE GREAT AUDIENCES!!!
Special Vegas-themed party events shine with "Tony Bennett" in tribute on the stage!!!
Also consider the fun and glamour of optionally having "Lady Gaga," join him!
Christmas Holidays, New Year's Eve and Spring-Summer-Fall Seasons Shows booking now!)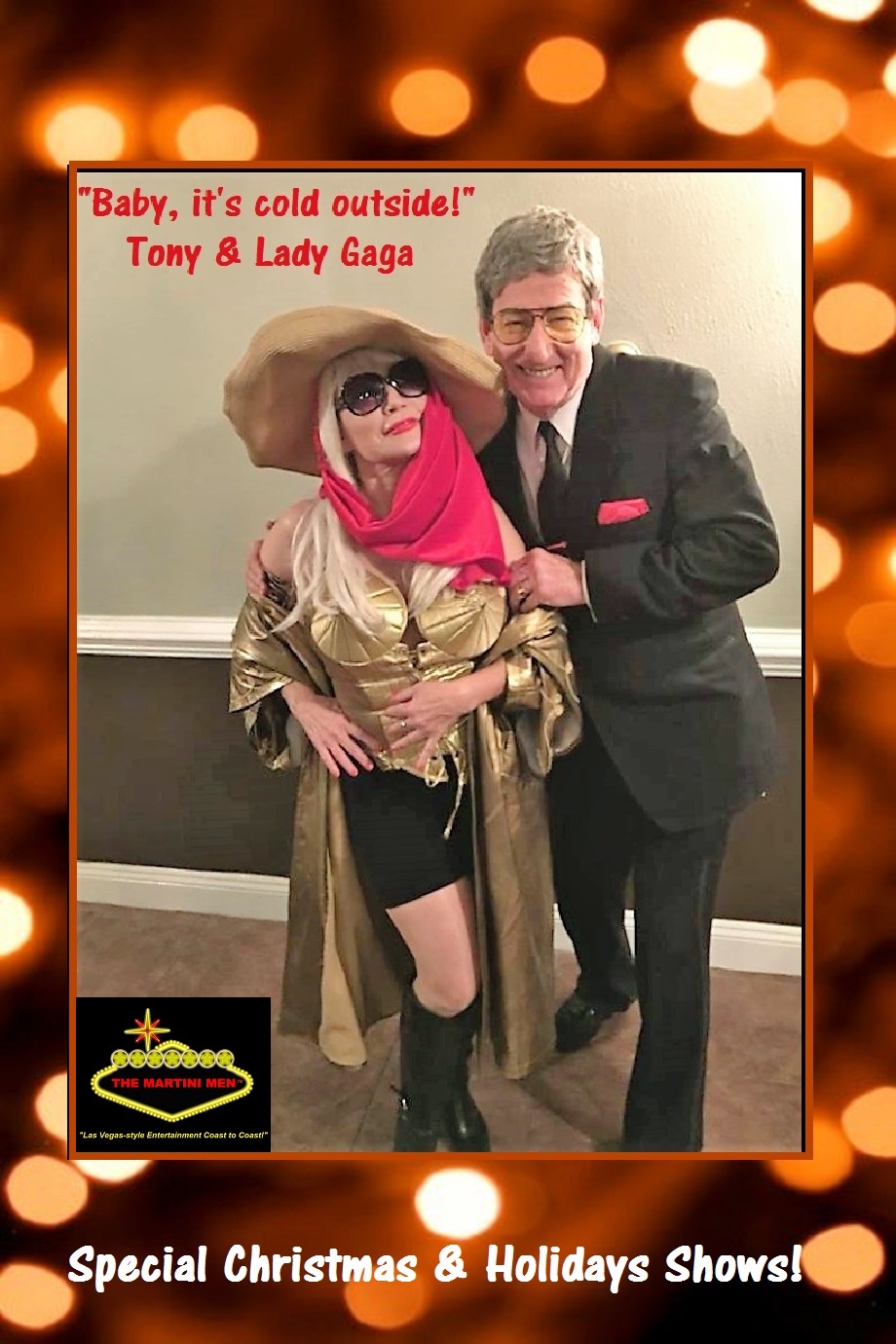 There are two types of performance offered. First is the "big show" as a concert-style performance, the other is for smaller, more intimate surprise parties like birthdays, anniversaries, promotions, retirements and other celebrations. We'll outline these for you and the equipment we use.
The professional sound equipment needed for a great show in a smaller or medium-sized venue to entertain 50-500 guests is very basic, of about 1500 watts, and can be provided in a drivable range which is normally about a 350 mile radius from Virginia Beach, VA. We also have the professional theater lighting and even special effects lighting to give a very sophisticated look to the show. All equipment is top brand, and attractive in appearance with a "Las Vegas" motif. As this is a one-man show, the performance is conveniently compact in stage area needs, so works well either on full stage or minimum of 8' X 10' but very high in visibility and feel.
For national - international performances flying in for the engagement, for an intimate party of up to 100 guests, we will bring a portable professional sound system that is checked as baggage, for quick and easily mobility as for "surprise parties " in a walk-in and perform sense, and works great for those.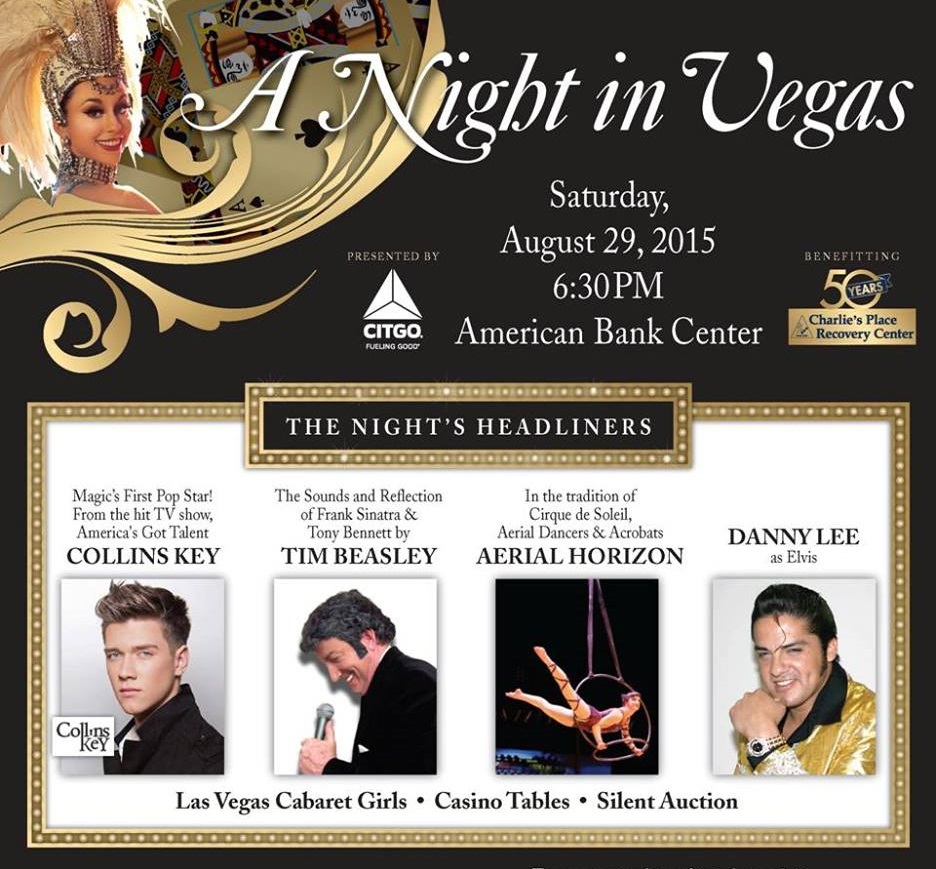 For a larger audience event, nationally, such as the Corpus Christi TX fundraiser illustrated above, for 100-500 guests, as in a hotel ballroom or banquet hall, we suggest the Audio / Video dept at hotels and resorts venues provide the sound set-up for the show, or have a sound re-enforcement sub contractor or DJ company do this, with the types of equipment outlined.
All types of fundraisers for a wide variety of special causes!
"Tony Bennett" video collection, 2 different live shows in a variety of venues:
http://www.youtube.com/playlist?list=PLCD614C9F422D9141&feature=view_all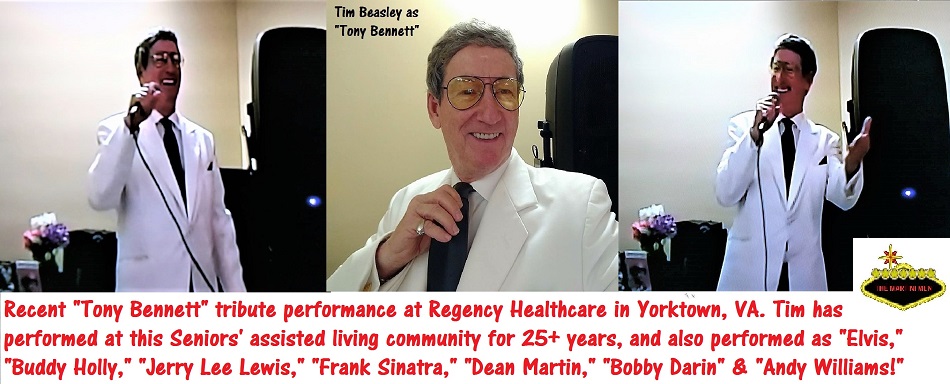 Songs Performed:


"I Left My Heart In San Francisco"

"I Can't Give You Anything But Love"

"Boulevard Of Broken Dreams"

"Steppin' Out With My Baby"

"Foggy Day In London Town"

"Dancing Cheek To Cheek"

"The Lady Is A Tramp"

"Stranger In Paradise"

" I Wanna Be Around"

"As Time Goes By"

"Rags To Riches"

"The Good Life"

"Anything Goes"

"Blue Moon"

"Misty"

"Moonglow"

"Because Of You"

" Old Devil Moon"

"Old Black Magic"

"I Only Have Eyes For You"

"It Don't Mean A Thing (If It Ain't Got That Swing)"


.....and many more!
Patriotic Show Favorites!!!

"Star Spangled Banner"
"America, The Beautiful"
"God Bless America"
US Marines theme: "The Marine's Hymn"
US Army theme: "The Army Goes Rolling Along"
US Navy theme: "Anchors, Aweigh!"
US Air Force theme: "Wild Blue Yonder"
US Coast Guard theme: "Semper Paratas"

As these photos show, "Tony" has been performing many, many times over the years in venues North, South, East and West for all manner of special events...Like the song says, "the best is yet to come!"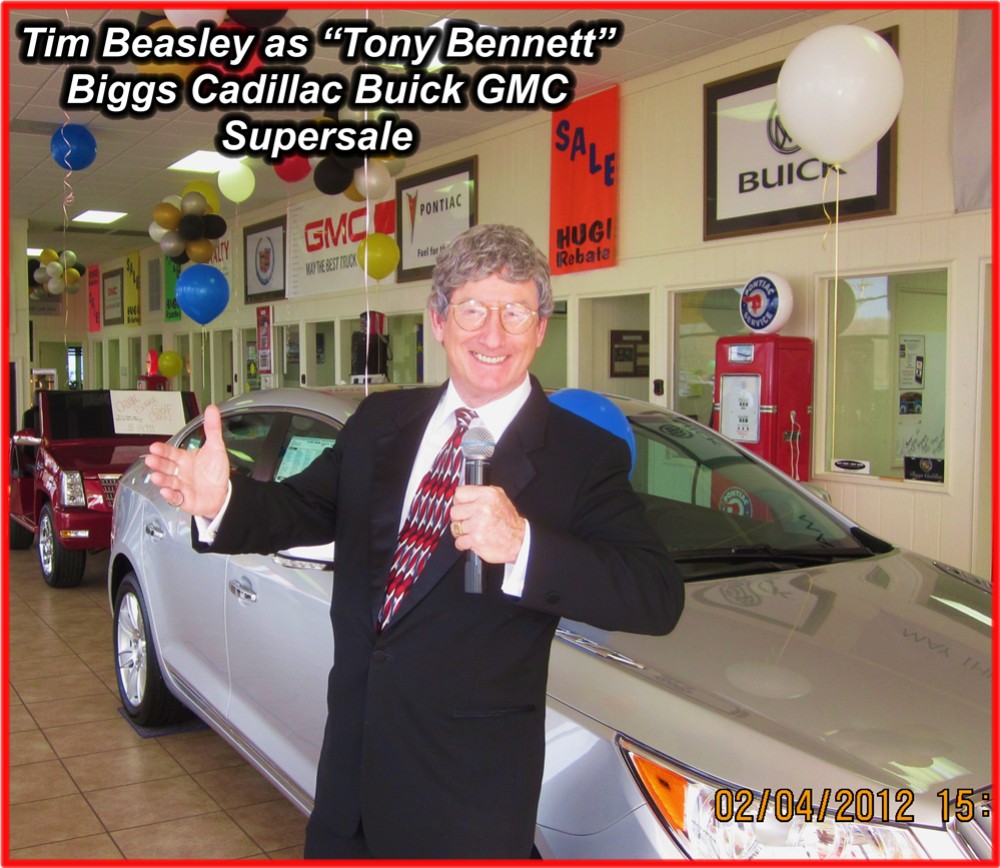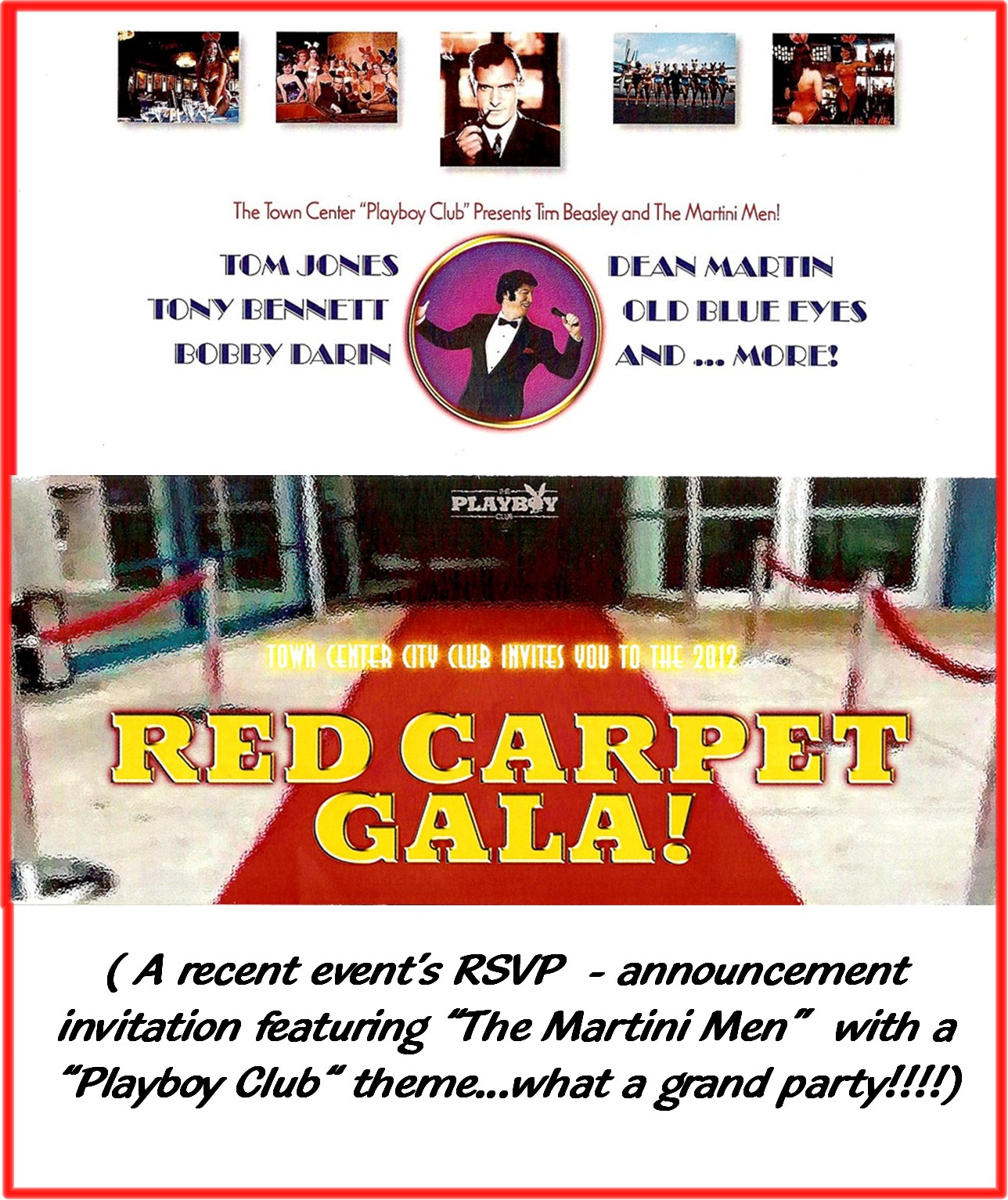 For more info, please call, we love to talk! ...and you can text, too!!!
757-589-0903
e-mail: timobeasleystar@aol.com
Licensed and insured since 1986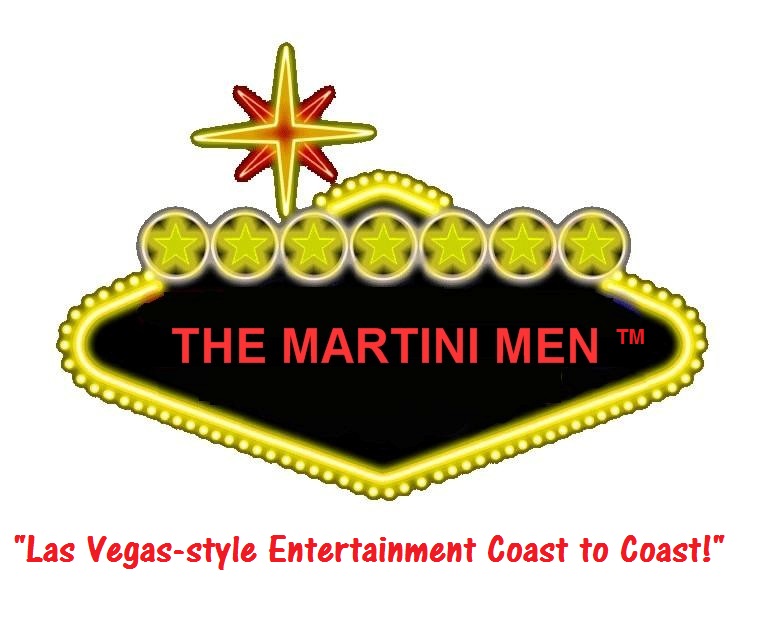 Tony Bennett, impersonator, impressionist, actor, tribute, look alike, entertainer, singer, vocalist, showman, performer, Lady Gaga, San Francisco, Las Vegas, Palm Springs, Miami, Branson, NYC, Hollywood, Houston, music, Grammys, casinos, resorts, Reno, Atlantic City, Lake Tahoe